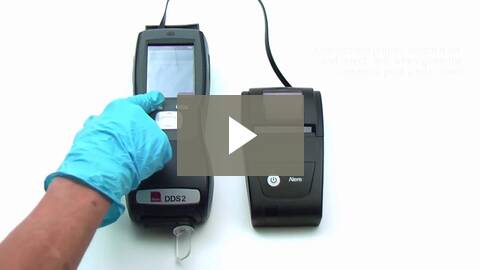 A. Insert test cartridge into the analyser
B. Collect oral fluid sample
C. Insert collection device into test cartridge within 
    the analyser
The Alere™ DDS®2 removes the need for the user to mix the collected sample with the buffer or count out drops onto a test cartridge, reducing handling to 3 simple steps. The streamlined test process also eliminates test discrepancies that can arise due to incorrect handling. As a result, training on the Alere™ DDS®2 Mobile Test System is minimal.
Find out more about the Alere™ DDS®2 features, Data Manager Software or facts about this product.
Contact us
For more information, please contact Alere Customer Service

Australia

1800 622 642 (Free call)
+61 7 3363 7100 (Office)
+61 7 3363 7199 (Fax)
au.enquiries@alere.com
Discover how our innovative diagnostics deliver reliable and actionable information.